Sephora is the leading luxury beauty retailer in the cosmetics industry—with a passionate fanbase to prove it. The retailer plays host to a carefully curated lineup of makeup, skincare, and fragrance brands, plus its own millennial-minded private label, SEPHORA COLLECTION. As a Creative Writer, I helped lead the copy charge on the private label's rebranding, as well as some of the company's top-performing marketing campaigns and monthly updates.
Sephora Color Correcting Campaign
Spring 2016 | Augmented Reality Print Collateral
One of Sephora's most emotionally engaging campaign of 2016 featured the big beauty trend of the year: color correctors. These neutralizing multitaskers could make common complexion concerns a pigment of your imagination, and this 12-page accordion foldout showed you how to do just that, using augmented reality technology powered by model images and the Sephora app to launch how-to product videos. I wrote and helped concept copy for all of the 360 marketing touch points, including dedicated emails, social assets, in-store wayfinding and product descriptions, print mailers, and a Color Correcting mobile app quiz created exclusive for the campaign.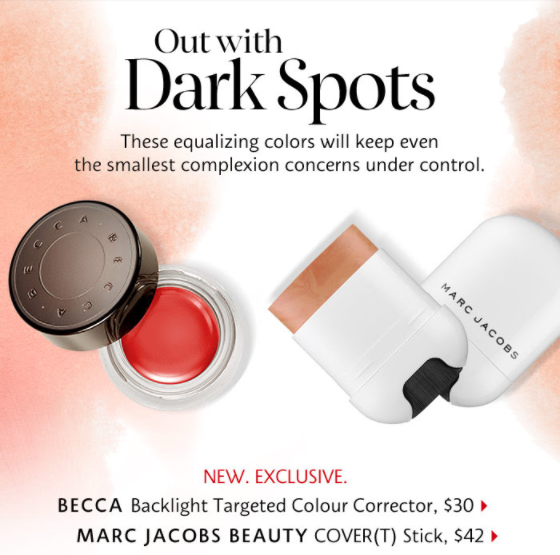 SEPHORA COLLECTION Campaign
Summer 2016 | Interactive Print Collateral
When tasked to create a rebranding campaign for Sephora's private label, SEPHORA COLLECTION, we wanted to reinvent the beauty shopping experience by making it easy for everyone to sort through a sea of options to learn what products work for her. So we created the match.com of beauty. I helped concept and write the 16-page campaign collateral, which featured three interactive Beauty, Uncomplicated mad libs to help her choose the right lipstick, eyeliner, and foundation. I brought that content to life online and in email, and then I collaborated with cross-functional partners and external agencies to build an interactive digital experience on Sephora.com/collection and a series of interactive takeover ads.
I helped concept, write, and curate an exclusive SEPHORA COLLECTION playlist on 8tracks that would resonate with the brand's millennial audience. Within a month the playlist hit 15K plays, earning it premium status on this internet radio and online social network site. Here are some of the comments:
razoj
this some fye rh
Danielle1568
This playlist is life
qolea
Reminds me of the playlists at work, only better! I'm a fellow cast member, so this is really nice. :D
Let's Beauty Together Campaign
Fall 2015 | New York City OOH Subway Ads
This service-focused campaign debuted Sephora North America's first tagline, Let's Beauty Together, and a new set of brand guidelines, for which I helped write a revamped About Us description, updated reservation booking flow, and OOH subway ads. In store we created a whole new lineup of services and introduced a brand new Beauty Workshop at the San Francisco Powell store, powered by self-guided iPad beauty tutorials that I helped concept and write. In 2017, Sephora was awarded Store Concept of the Year by RetailDIVE for its experiential approach to interactivity and customer engagement.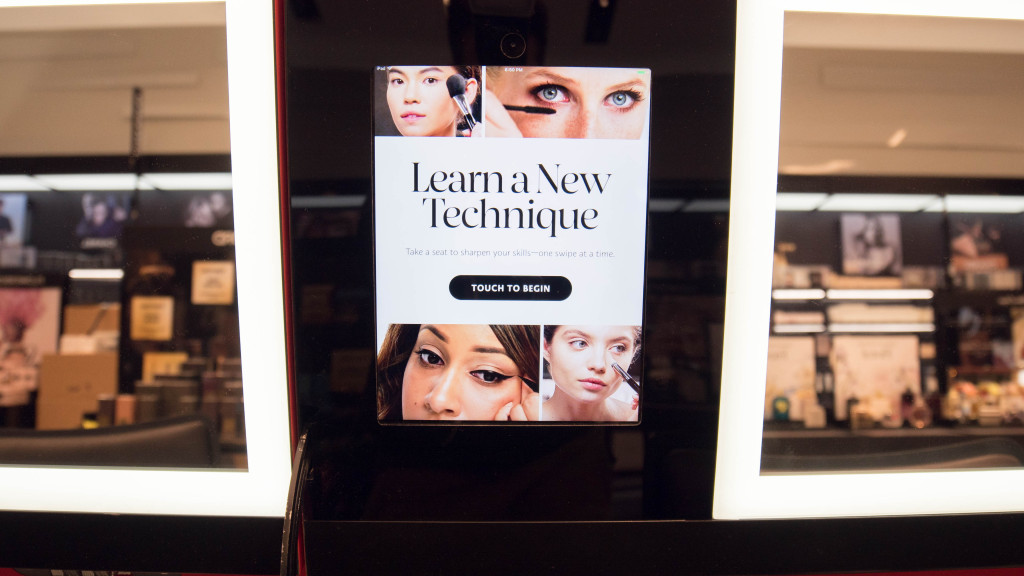 Beauty on the Fly
Winter 2016 | In-Store Product Descriptions
One of the beauties of waiting in line at Sephora is getting to feast your eyes on the Beauty on the Fly cashwrap display. Every quarter the beauty retailer replenishes this assortment with sample- and travel-size products from featured or bestselling brands. Product descriptions need to catch her eye and convince her to try something new. Here's what I wrote for the winter 2016 update.
Brand Landing Pages
Summer 2014 – 2016
A significant portion of my digital beat when I first started at Sephora was overseeing weekly updates to the site and mobile app. That included adding and maintaining content on the homepage, weekly offers, promotional landing pages, and boutique experiences for the 300+ brands Sephora carries. The latter were designated storytelling pages for these brands and their featured or bestselling products. Here are a few highlights.