Yahoo! Fantasy Football Campaign
Fall 2014
Unnecessary roughness is a necessity...at least in the world of fantasy football. To promote the launch of Yahoo!'s new Fantasy Football App, I was tasked to write a series of smack-talk taglines to evoke playful putdowns from the perspective of professional NFL athletes. The result? A series of station domination ads in New York and San Francisco subways.
Sephora Color Correcting Campaign
Spring 2016
One of Sephora's most emotionally engaging campaign of 2016 featured the big beauty trend of the year: color correctors. These neutralizing multitaskers could make common complexion concerns a pigment of your imagination, and this 12-page accordion foldout demonstrated how using augmented reality technology powered by model images and the Sephora app to launch how-to product videos. I wrote and helped concept copy for all of the 360 marketing touch points, including dedicated emails, social assets, in-store wayfinding and product descriptions, print mailers, and a Color Correcting mobile app quiz created exclusive for the campaign.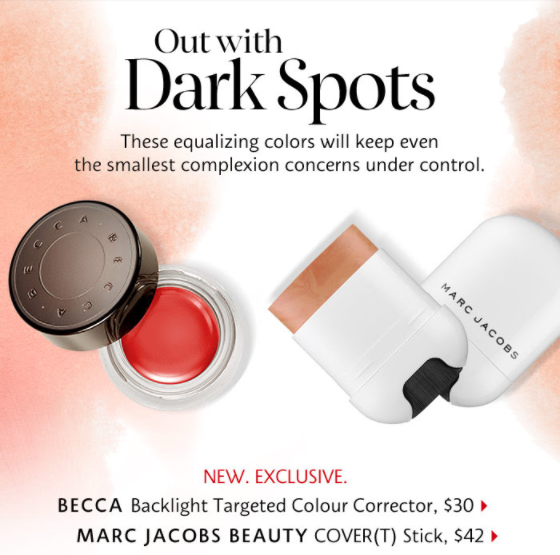 SEPHORA COLLECTION Campaign
Summer 2016
When tasked to create a rebranding campaign for Sephora's private label, SEPHORA COLLECTION, we wanted to reinvent the beauty shopping experience by making it easy for everyone to sort through a sea of options to learn what products work for her. So we created the match.com of beauty. I helped concept and write the 16-page campaign collateral, which featured three interactive Beauty, Uncomplicated mad libs to help her choose the right lipstick, eyeliner, and foundation. I brought that content to life online and in email, and then I collaborated with cross-functional partners and external agencies to build an interactive digital experience on Sephora.com/collection and a series of interactive takeover ads.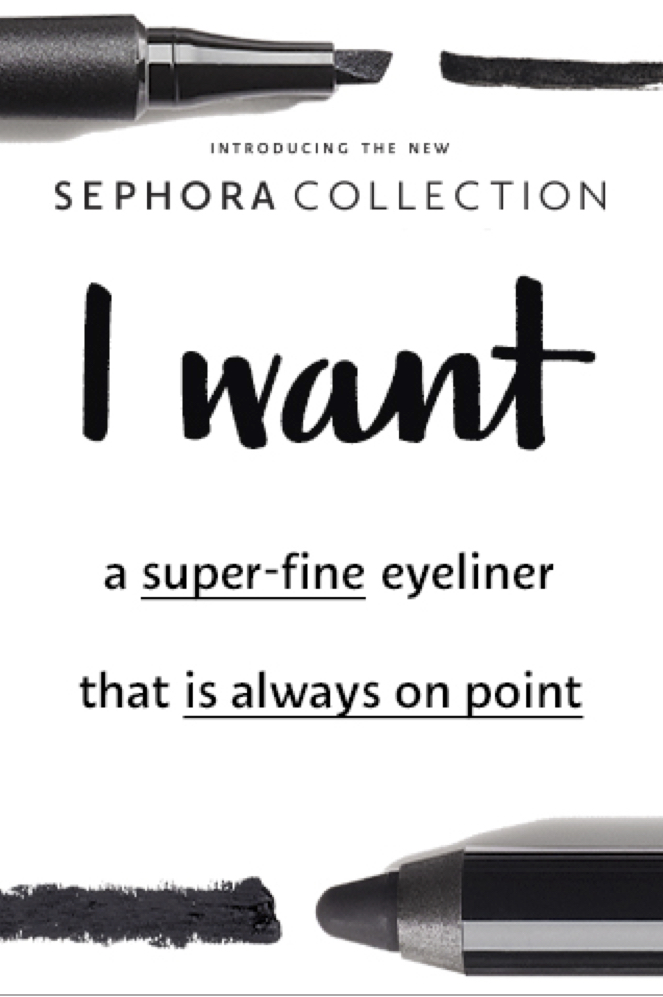 I helped concept, write, and curate an exclusive SEPHORA COLLECTION playlist on 8tracks that would resonate with the brand's millennial audience. Within a month the playlist hit 15K plays, earning it premium status on this internet radio and online social network site. Here are some of the comments:
razoj
this some fye rh
Danielle1568
This playlist is life
qolea
Reminds me of the playlists at work, only better! I'm a fellow cast member, so this is really nice. :D
thredUP Packaging Redesign
Winter 2017
That feeling when you see a polka-dot box waiting on your door step...the goal for this packaging redesign was to capture the emotion of opening a thredUP box. It was an invitation to play with the brand voice and test new boundaries to see what would resonate with #secondhandfirst fans (and their cats). Here are the winners.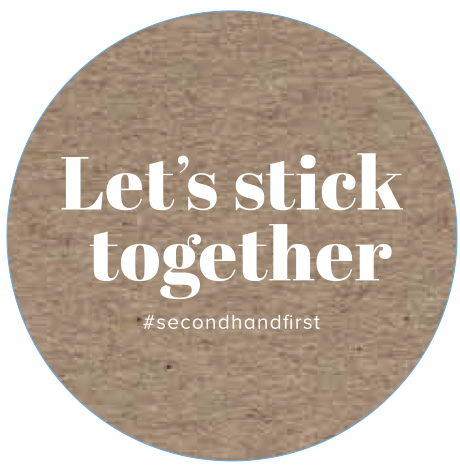 thredUP Holiday Campaign
Holiday 2017
'Tis the season to thrive. For the 2017 holiday season thredUP invited secondhand shoppers to explore a magical world of thriftiness full of brand discovery, style tips, and fun ways to recreate meaningful gifts. This 16-page newsprint collateral hosted the campaign's core service and inspirational content. I then partnered with the design, marketing, dev, and stores teams to optimize this content for dedicated email, social, and direct response content.
thredUP Winback Email Campaign
Fall 2017 | Three Audience Segmentations
thredUP is not your typical thrift store, and these irreverent emails aren't your typical winback campaign. Instead of wooing her with romance, we wanted to win her back with wit. I concepted and wrote copy using observational humor that makes fun of traditional winback messaging, giving her something she would want to read and, more importantly, drive her to shop. This email campaign launched in fall 2017 and generated over $30,000 within its first month.